Here's some pictures of our Guests!
If you would like your picture to appear on our website, just ask us, and we'd be more than happy to take your photo and post it here!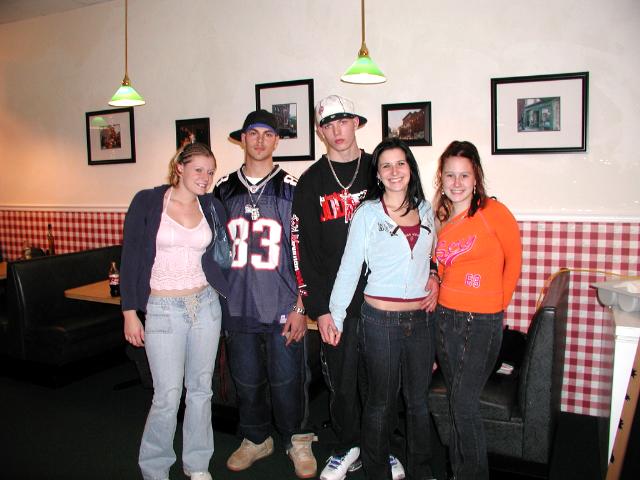 This group of teen's traveled all the way from Maine!
Actually they stopped in on their way to a concert at the Arena in Lowell.
Hey "Maine Gang" thanks for the laughs!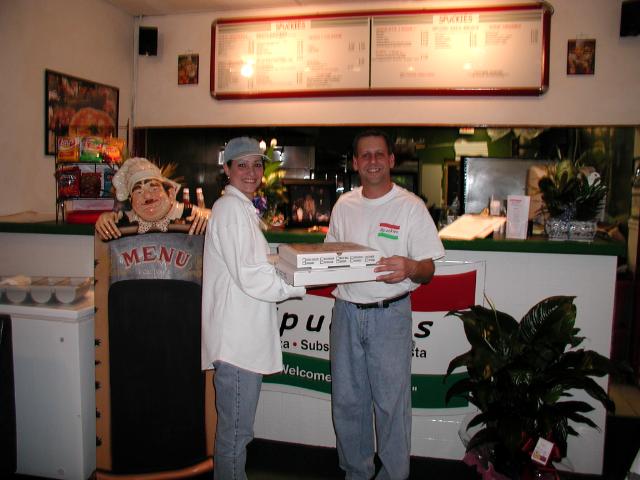 This is Tracy Diamantopoulos. She works at Dracut Appliance and is one of frequent guests. Thanks for becoming a part of the Spuckies Family.
Hey Trace..... You're a hoot!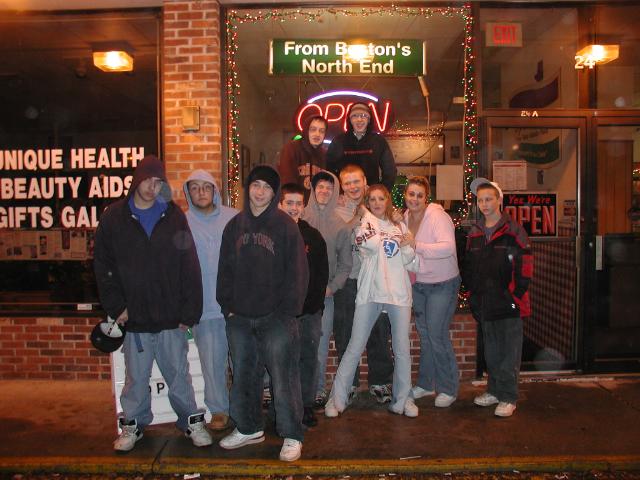 This "Dracut Gang" came in like a tornado from Oz...
Mike Walker, Josh Geggis, Heather Siaglo, Brian Stoessel, Brittany Silva, Mike Ide, Smith da' Face, Moe Pelchat, Steve Cadorette, Tim Desjardins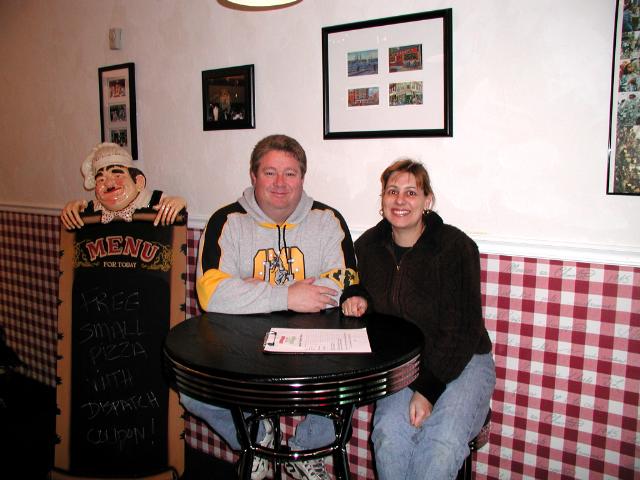 These are my cousin's Mark and Rhomaine McDonald.
Of course us Italian's call "Everyone" our cousin's but they are HONEST! :-)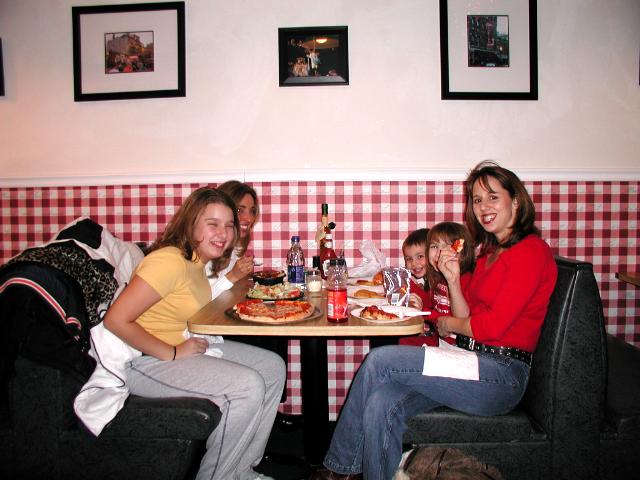 This is my sister Liz Paci, my niece Jenna and Nephew Dominic of Salem, NH. Liz's niece Danielle Monastiero and her Mother Christine Gilberg from Reading, MA.
These two ladies dined with us tonight for their first time. (12/03/03)
Leighann is from Dracut and Karrie is from Lowell.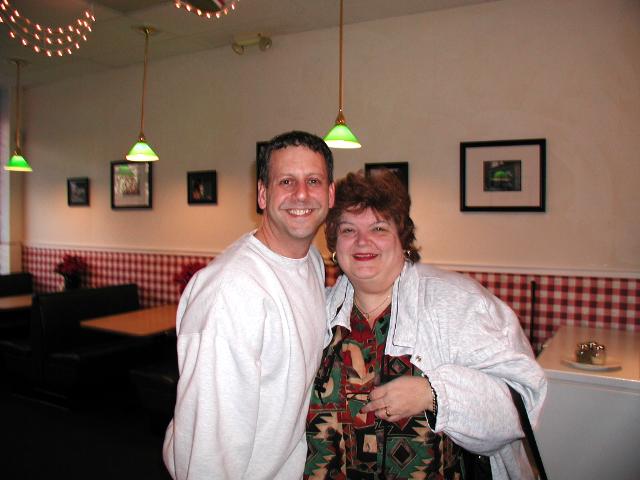 This is Carol. Carol is one of our "Drive By" guests. She came in one night inquiring on what we used for meats in our Italian Spucky. Upon telling her, she ordered one up for her Hubby. A few hours later, Carol was back for more! Since that first visit, Carol and her husband have been frequent quests of Spuckies. We appreciate their friendship and business!
PS... Carol, thanks for the Coffee's from Dunks....!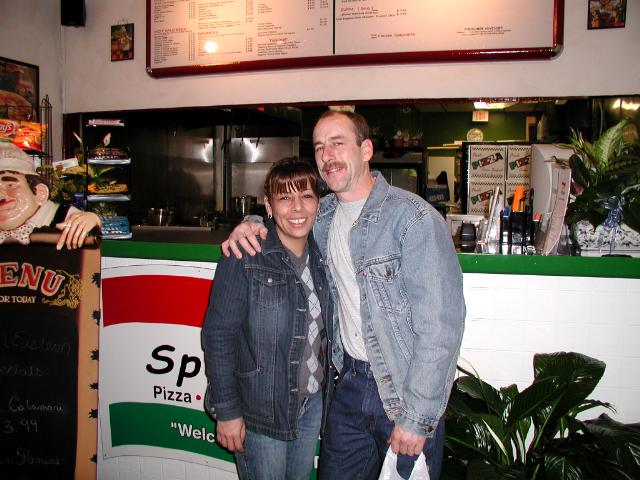 Say hello to Rosie and Archie. They are one our "frequent guests" Rosie used to only go to the Chinese Restaurant next door, but guess what? We got her now! They have become good friends and we Welcome them to the "Spuckies Family"
(Hey Archie, We know your a "Cool Dude", just look at ya!)
This is Bob and Lori. They have dined with us several times now. They were are "beta testers" on our new dessert, "Cinna-Spuckies"
Bob and Lori are engaged to be married soon. We wish them luck to their future together, and look forward to serving them and their future family for many years!